Quality sports products made in Germany
Fun with sports and technology - that's what Funtec has stood for since its founding in 1992. Ralf Esser, a passionate mechanical engineer and "DIY-specialist", laid the foundation for the success of the family- run company with his passion and creativity in the development of new sports equipment. To this day, high- quality products with that certain "extra" are created in the company's own production facility at its headquarters in Hennef, North Rhine-Westphalia, which are perfectly tailored to the needs of athletes.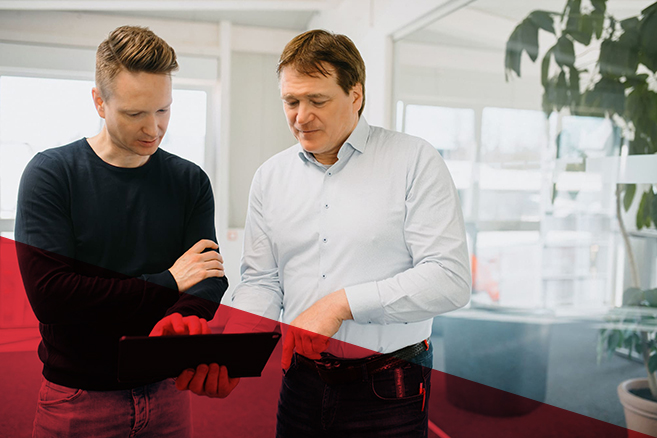 Versatility leads to success
Thinking outside the box, recognizing trends and adapting flexibly to the needs of the market: These skills have contributed significantly to Funtec's corporate success. These principles are lived above all by founder and technical creator Ralf Esser, who has tried his hand at numerous products and services in the sports sector during his professional career. Over time, he has succeeded in establishing Funtec in three very different market sectors - beach volleyball equipment, perimeter board systems for soccer courts and ball catching safety netting. And it is precisely these different facets that make Funtec so successful.
1992
Revolution in Beachvolleyball

Ralf Esser invents a portable net system as well as a professional permanent post system for modern beachvolleyball.
1996
First mobile, high-functional board system

Creation of the predecessor of a soccer board system, that is still built today in a very similar form.
2003
First permanent indoor soccer court system

The first generation of an indoor soccer court is launched.
2008
First foundationless indoor board system

The 3F-board system with free-standing perimeter boards and fiberglass overhead safety netting is born.
2016
Beachvolleyball is coming home

Funtec builds its own production for high-end beachvolleyball net systems at its home location in Hennef.
2018
Upgrade by multipurpose posts and net attachment

The 3F-PRO board system is now produced with aluminum components and a sophisticated net attachment technique.
2019
More space for innovation

Funtec is investing in a new building. New offices, workshop and logistic space for the team and for new products.